A SPIRITUAL

LOVING

COMMUNITY
FNLC is a dynamic & growing community of believers based in the heart of the beautiful Forest of Dean. We are passionate about experiencing the love and presence of God in our lives, through our faith in Jesus.
FNLC is called to be a compelling, Jesus-centred, Spirit-empowered, disciple-making community that reveals the true face of God's love to the Forest and throughout the nations.
Forest New Life Church
meets at
Parkend Baptist Church
Folly Road
Parkend.
GL15 4JF
@ 10:30am
​
Why not come and join us!
GET CONNECTED
Please provide your name and email address and we will add you to receive our events newsletter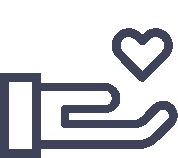 "Let everyone give
as his heart tells him.
2 Corinthians 9:7"
This facility is coming soon, thank you for your patience