This website is currently being updated. Thank you for your patience and understanding.
A SPIRITUAL

LOVING

COMMUNITY
FNLC is a dynamic & growing community of believers based in the heart of the beautiful Forest of Dean. We are passionate about experiencing the love and presence of God in our lives, through our faith in Jesus.
FNLC is called to be a compelling, Jesus-centred, Spirit-empowered, disciple-making community that reveals the true face of God's love to the Forest and throughout the nations.
Please bring any empty printer cartridges. We send these out to a recycling group and the money raised is donated to Cambodia Action for the ministry's outreach.
See Keith Bushell for details.
Please bring any used postage stamps. The money we raise through these go towards dual-language Bibles for Jewish families.
See Maureen Kear for details.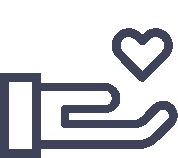 "Let everyone give
as his heart tells him.
2 Corinthians 9:7"
This facility is coming soon, thank you for your patience
GET CONNECTED
Please provide your name and email address and we will add you to receive our events newsletter